TL;DR: It gets hot in SoCal so I overengineered a shelf to hold a fan to blow cool air into our bedroom at night.
Just a quick post this time—I decided to put my printer to work making another functional print! SoCal is a desert, so it gets very hot during the day, but cooler at night. A few days this past week were especially brutal. To help circulate the air at night, we use a little Vornado fan, but its effectiveness wanes when it doesn't have access to cooler air.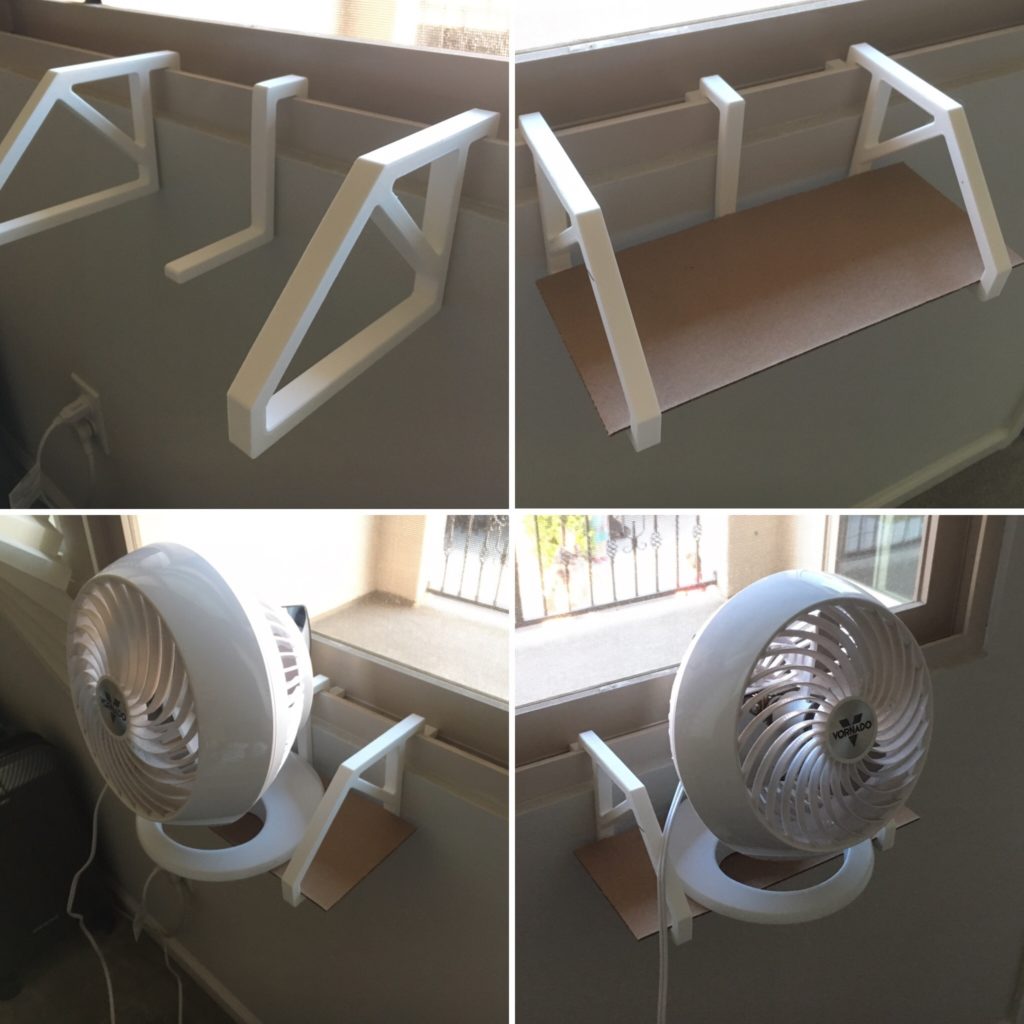 I designed a very simple shelf comprised of brackets, a brace, and the shelf itself. I sized the brackets specifically for our bedroom windowsill. There is a very satisfying click during installation, but the shelf is very easily removable in case we need to close the window.
I didn't end up printing the shelf part because I found a piece of spare wood which will work perfectly, and I installed a piece of cardboard until I find time to cut it. Although this specific design isn't super generalizable, I decided to upload it to thingiverse anyway in case anybody is inspired to made minor modifications to fit their needs:
https://www.thingiverse.com/thing:4462927
Stay safe and healthy!